The Recreation and Conservation Office (RCO) is a small state agency that manages grant programs to create outdoor recreation opportunities, protect the best of the state's wildlife habitat and working farms and forests, and help return salmon and orcas from near extinction.
The office supports the following organizations:
Together, this collection of boards and offices provide leadership, funding, and technical assistance.
A Billion Dollar Investment
Since the agency began in 1964, it has awarded more than $2.6 billion in grants to more than 10,000 projects. On average, RCO awards 270 grants for $78 million every year.
Doubling the State's Investment
RCO doesn't do the work alone. Since 1964, grant recipients have contributed more than $1.3 billion in matching resources, making the total investment in Washington's great outdoors about $4 billion.
Executive Team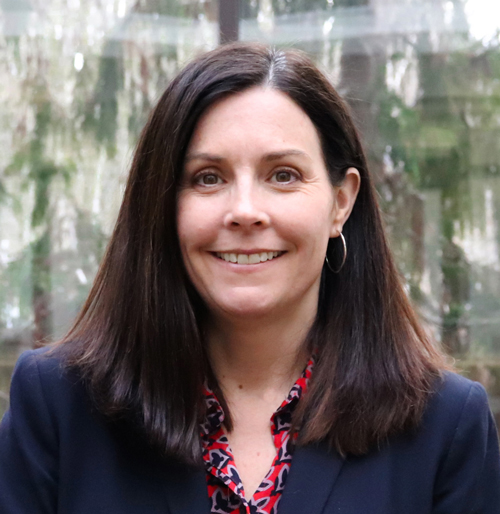 Megan Duffy, Director
Megan Duffy joined RCO as its director in May 2021. She has spent her career caring for Washington's rich natural heritage. After graduating with a law degree, she went to work with Ross Strategic, where she helped government agencies develop policies and programs for environmental issues. She then joined RCO as a policy specialist and went on to become the executive coordinator of the Governor's Salmon Recovery Office, which is charged with implementing the state's salmon recovery strategy. She promoted to the Washington Department of Natural Resources, where she served as the department supervisor, overseeing the daily operations of the agency and its 1,500 employees. While there, she was appointed to the Salmon Recovery Funding Board, which oversees the State's grant program for salmon recovery projects. Before returning to RCO, she served as the deputy director of the Washington Liquor and Cannabis Board. Megan has lived in Washington since 1997 and enjoys hiking, running and paddle boarding with her family.
Megan Duffy 360-902-3000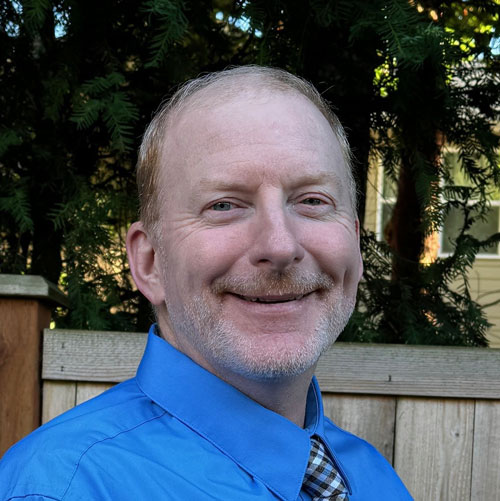 Scott Robinson, Deputy Director
Scott has been RCO's deputy director responsible for agency operations since 2012. Scott received his bachelor of science degree in natural resources and forest management in 1992 from California Polytechnic State University, San Luis Obispo. He began his career in Washington a year later with the Department of Natural Resources where he was the timber sales and silvicultural forester, recreation and natural areas district manager, and aquatics assistant region manager. Scott enjoys volunteering his time and is on the board of All Kids Win, a nonprofit that provides food for at-risk youth in Thurston County. He also has served on the Lacey Planning Commission and the Lacey Library Board. Scott has been married since 1994 and has two grown children and two Australian shepherds.
Scott Robinson 360-867-8784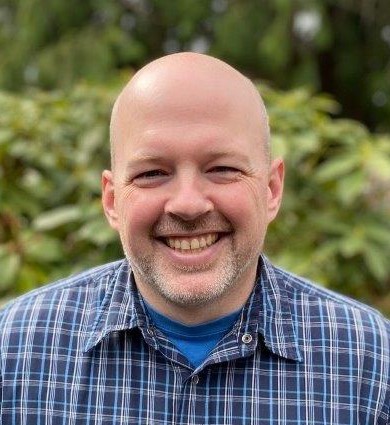 Brock Milliern, Policy Director
Brock joined RCO in January 2022 as the policy director and legislative liaison. Before joining RCO, he managed the Toxics Cleanup Program at the Washington State Department of Ecology. The largest share of his career was spent as the manager of the Recreation, Conservation and Transactions Division in the state Department of Natural Resources. There he managed a staff of 50 and budgets up to $30 million. While there he also represented that agency on the Recreation and Conservation Funding Board. Early in his career, he served as a park ranger, cut trail, and led park maintenance crews. Brock earned his bachelor of arts degree in outdoor recreation from Western Washington University. He and his wife and two boys live in OIympia and enjoy hiking, backpacking, and skiing. Additionally, Brock enjoys golf and mountain biking.
Brock Milliern 360-789-4563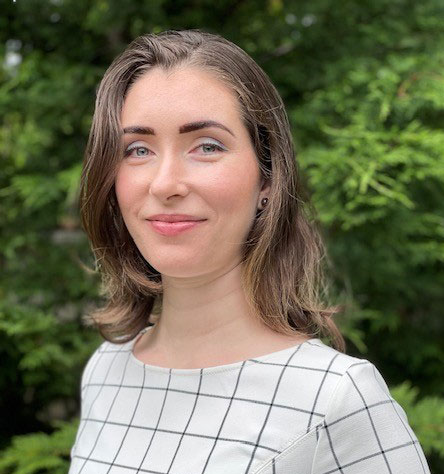 Lauren Burnes, Special Assistant to the Director
Lauren joined RCO as special assistant to the director in June 2022. She is formerly the director of workplace culture and development at the Department of Natural Resources. She has extensive experience managing complex initiatives and facilitating work groups and teams. Her skills include large and small project management, communication and change management, lean six sigma, and workplace culture expertise.
Lauren Burnes 360-338-5611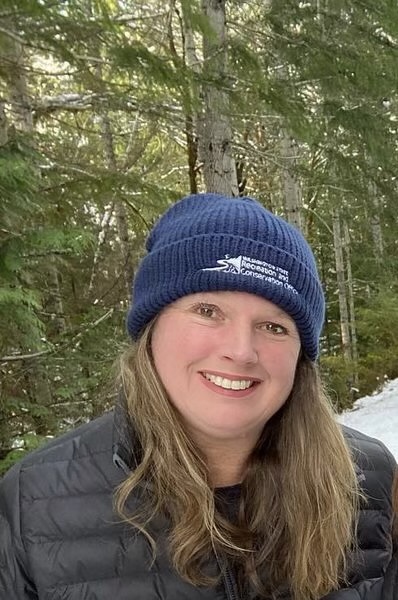 Leslie Frank, Administrative Services Manager
Leslie joined RCO in June 2012 as the executive assistant to the director, deputy director, and legislative and policy director and now is the administrative services manager. In 2014, she added the role of human resources liaison. In addition to her years at RCO, she worked in the Governor's Office for more than 22 years, serving four different Governors. Leslie enjoys the outdoors and often can be found hiking or scaling mountains with her friends. She also is an animal lover. Joining her husband and two adult children are eight chickens, two dogs, one pet rabbit, and many rescue friends.
Leslie Frank 360-902-0220
Susan Zemek, Communications Manager
Susan joined RCO in 2004 as the communications director. She leads the agency's program that produces all of RCO's publications, Web sites, social media, and public outreach materials. Susan's experience includes 7 years as a newspaper journalist and more than 25 years as a communications professional for health, natural resources, recreation, transportation, and other state agencies. She earned a bachelor of arts degree from Washington State University. She was raised in Tacoma and enjoys camping with her daughter.
Susan Zemek 360-764-9349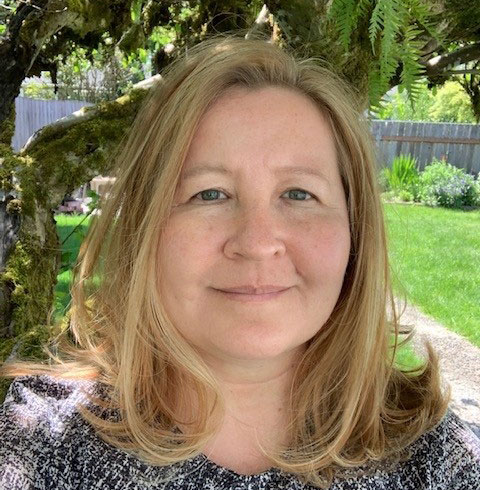 Amy Lyn Ribera, Executive Assistant
Amy Lyn joined RCO in May 2021. She is the executive assistant to the director, Megan Duffy.
Amy Lyn Ribera 360-768-7470