Announcements
The 2022 Application Webinar Recording Is Here!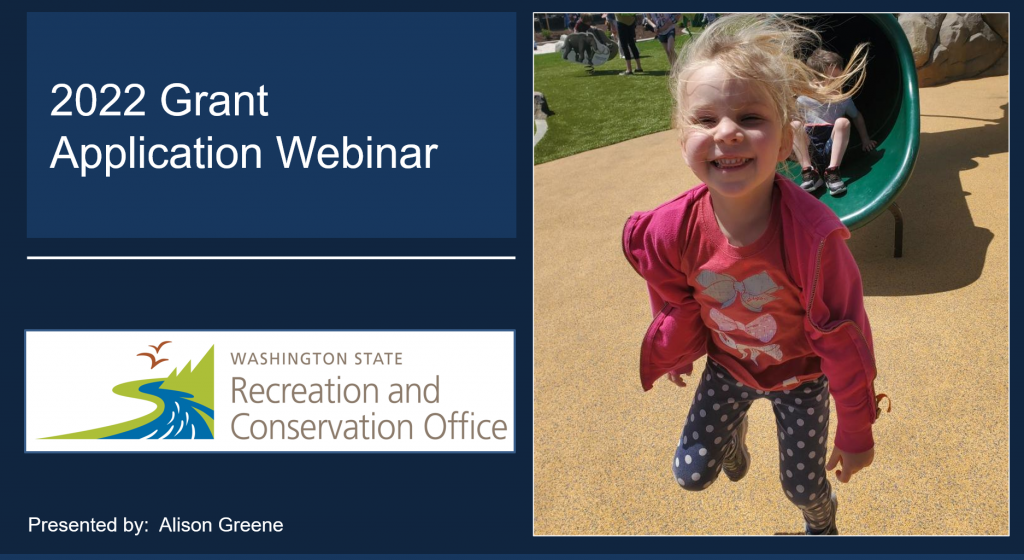 Changes Due to the Coronavirus
RCO has made the following changes to its BIG grant application process:
All project evaluations will be Web-based. There will be no in-person meetings and the evaluation committee will work remotely as well.
National publication BoatUs gives BIG high praise

Typical Projects
Renovating guest docks
Installing utilities to moorage docks
Building moorage docks and floats
Who May Apply?
Local agencies
Native American tribes
Nonprofit organizations active in recreational boating
Qualified private marina operators
Special purpose districts, such as port, park and recreation, and public utility districts
State agencies
Funding
Funding generally is awarded every 2 years. Funding comes through the U.S. Fish and Wildlife Service from federal gas taxes deposited in the federal Aquatic Resources Trust Fund.
Tier 1 generally receives $192,086 annually.
Tier 2 projects compete nationally for an average of $8 million to $12 million annually. Awards to Washington State projects vary.
Grant Limits
| | |
| --- | --- |
| Project Category | Grant Limit |
| Tier 1 | Applicants must ask for $5,000 to $192,086. |
| Tier 2 | Applicants must ask for $200,001 to $1,440,645. |
Match Details
All applicants must contribute 25 percent in matching resources.
For applicants other than tribes and stage agencies, at least 10 percent of the total project cost must be from a non-state, non-federal source.
Match may include the following:
Appropriations or cash
Bonds
Donations of cash, land, labor, equipment, and materials
State, local, and private grants
Applicant's labor, equipment, and materials
Eligible Projects
Development or renovation of the following:
Boarding floats, guest moorage floats, fixed docks, piers, buoys
Breakwaters
Dinghy docks
Navigational aids
Upland support facilities such as restrooms, showers, utilities
Education and information publications such as charts, guides, and brochures
Ineligible Projects
Construction or renovation of boating infrastructure for the following:

Tie-up slips for stays of more than 15 consecutive days by a single party
Dryland storage
Haul-out features
Features for trailerable or car-top boats (those less than 26 feet long), such as launch ramps and carry-down walkways

Dredging costs exceeding $200,000
Land acquisition
Maintenance
Planning
Long-term Commitment
Property developed or renovated with these grants must be kept for the useful life of the facility.