RCO is home to the Governor's Salmon Recovery Office, Salmon Recovery Funding Board, and the orca recovery coordinator.
Salmon Recovery
It supports a coordinated effort by organizations, lead entities, regional fisheries enhancement groups, conservation districts, nonprofits, and state, federal, and tribal governments to restore and sustain salmon and steelhead and their habitat.
Salmon Recovery for the Future
Washington leads a sustained, decades-long effort by thousands of people and the investment of hundreds of millions of dollars across the state to restore salmon and the clean water and land that sustain them.
This Work Has Multiple Benefits:
Environment
Quality of life and well-being
Fishing-dependent economies, particularly in rural areas
Culture, particularly for the 29 federally recognized treaty tribes in Washington
State of Salmon
To learn more about how salmon are doing in your community, visit the State of Salmon report.
Resources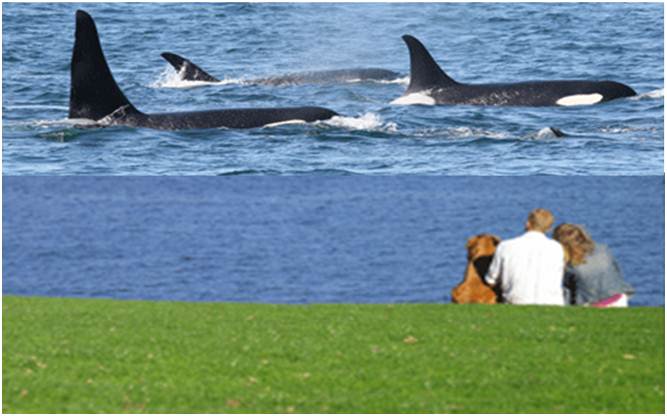 Orca Recovery
RCO also is home to the Governor's orca recovery coordinator, who is charged with tracking implementation of the Governor's longer term plan to recover the Southern Resident Killer Whales.
Celebrate Orca Recovery Day
Help us celebrate our Southern Resident orcas on October 16, 2021. Read the flier to learn more about our orcas and to see what you can do to help!
Why are Orca in Trouble?
Not all orca whales are in trouble but the Southern Resident orca are endangered. Southern Residents travel in pods (J, K and L) of extended family members from central southeast Alaska to central California but spend most of the year in the Salish Sea near the San Juan Islands, on the outer coast of Washington, and the outer coast of southern Vancouver Island.[i]
Even though the Southern Residents were listed as endangered by the federal government in 2005, their plight gained international concern in 2018, when an orca mother grieved over the death of her calf by carrying it for 1,000 miles over 17 days.
Despite federal and state endangered species protections, the Southern Residents population has dropped to 75 whales—the lowest number in more than 40 years. These orcas face many challenges but the most important are the following:
Lack of food. Unlike other populations of orca, the Southern Residents rely mostly on Chinook salmon, which themselves are endangered. Not only are there fewer Chinook but they are smaller too, contributing to the lack of food for orcas.
Noise and vessel traffic. Boat traffic can impact orca behavior. Underwater noise can interrupt their communication and echolocation (the way they find their food), reducing the time they spend looking for food and eating.
Toxic contaminants. Orcas accumulate contaminates from the fish they eat. Too much contamination can make the orcas sick, prevent them from having babies, or cause health impacts to their babies.
Climate Change. A warming climate is damaging salmon populations, making it harder for orcas to get the food they need
Population Growth. As the human population grows, more natural areas critical to salmon survival are destroyed, contributing to lack of food for orcas.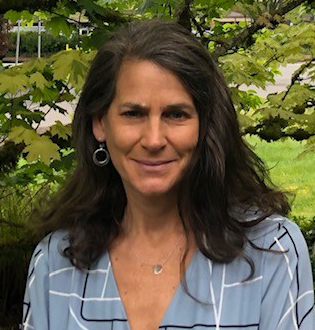 Tara Galuska
Orca recovery coordinator
360-485-2027
The Task Force
In 2018, Governor Jay Inslee signed Executive Order 18-02 requiring state agencies to take several immediate actions to benefit Southern Residents. It also created the task force to develop a long-term plan to recover orcas.
On November 16, 2018, the task force released its Year One final comprehensive report and recommendations.
On November 8, 2019, the task force released its Year Two final comprehensive report and recommendations.
Recommendations Status
Resources
Governor Jay Inslee's Executive Order 18-02
Southern Resident Killer Whale Task Force Web page
National Oceanic and Atmospheric Administration's Web page on the plight of the orcas and federal recovery efforts
Center For Whale Research for population census information and photographic identification of orcas
Orca Network, a nonprofit dedicated to raising awareness of the Pacific Northwest whales
Bainbridge Island School District's Elementary School Curriculum
The Whale Museum's Sound Watch Boater Education Program aimed at preventing vessel disturbance to whales and other wildlife in the central Salish Sea.
Be Whale Wise Web site and its whale warning flag program
The Whale Trail provides a guide for watching whales from British Columbia to southern California
Orcasound-Allows you to listen to underwater microphones in the ocean.
---
[i]Southern Resident Orca Task Force, "Final Report and Recommendations," Olympia, WA, November 2019, p. 14
Banner photo by Charles Espey