Accessibility for all newly constructed and renovated pedestrian and hiking trails must be considered to determine whether there is an exception or conditional departure, which may exempt part of the trail or design from the 2010 Standards for Accessible Design or the U.S. Access Board's accessibility guidelines for outdoor areas.
More Information
Examples
Paved Trail
Photograph shows an accessible trail at Lake Sylvia State Park.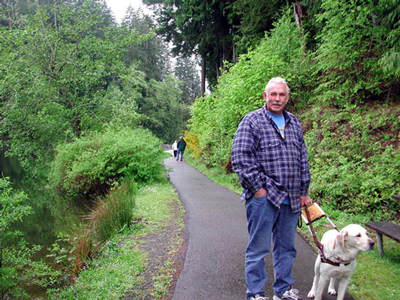 Paved Trail
Photograph shows walkers on Anacortes' Thompson Trail.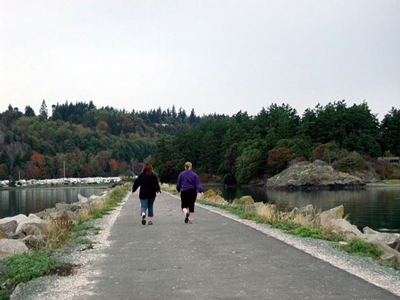 Gravel Trail
Photograph shows a gravel trail in Anacortes.