Citizen Members
Ted Willhite
Chair
Seattle
Term runs until December 31, 2023
Ted Willhite was appointed to the Recreation and Conservation Funding Board in January 2012 and has been chair since 2016. Mr. Willhite is a lawyer with more than 50 years of combined experience in public and private law practice. He has served on local, state, and national professional and nonprofit boards and has led and spoken at national and international conferences. He has been a member of the Washington State Oil Spill Advisory Committee and while a congressional staff member, served as the economic recovery coordinator.
Mr. Willhite is an active member of numerous conservation and recreation organizations and has regularly volunteered for social service and community groups in eastern and western Washington. In addition to his career in civil justice, he has a lifelong passion for local and global conservation, as well as for equitable use and protection of public lands and wilderness. He has extensive outdoor experience in the Pacific Northwest and on every continent. He has completely hiked the Pacific Crest Trail, the Continental Divide Trail, the EU GR5 cross-continent trail, and has transited England via the Sea-to-Sea Trail. Mr. Willhite has a bachelor's degree from Whitman College and a law degree from the University of Washington.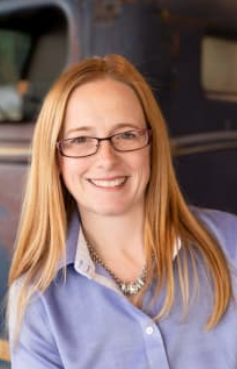 Shiloh Burgess
Wenatchee
Term runs until December 31, 2022
Shiloh Burgess was appointed to the board in January 2020. Ms. Burgess is the executive director of the Wenatchee Valley Chamber of Commerce. She served on the 2014 Governor's Blue Ribbon Task Force on Parks and Outdoor Recreation and was staff to former Senator Linda Evans Parlette. She also has volunteered for 12 years with the Mount Adams Leadership Camp and serves as co-chair of Washington Tourism Alliance.
Kathryn Gardow
Seattle
Term runs until December 31, 2022
Kathryn Gardow was appointed to the board in January 2017. For more than 35 years, Ms. Gardow has worked on land issues in many different capacities. She is a Principal in Gardow Consulting, LLC and MetroAG Strategies specializing in integrating food growing in communities and the start-up economy. She was Executive Director for PCC Farmland Trust, conserving farmland in Washington. Ms. Gardow is a Registered Professional Civil Engineer and has worked for engineering firms and local governments. She served on the Recreation and Conservation Funding Board's Farmland Advisory Committee evaluating farmland conservation projects from across the state and helping to set policy. Ms. Gardow has served on the Washington State Public Works Board and on the PCC Community Markets Board of Trustees. She has climbed more than 100 different peaks in Washington and organizes an annual all women backpacking trip. Ms. Gardow has a bachelor of science in civil engineering from Union College and a master's in business administration from the Foster School at the University of Washington.
Michael Shiosaki
Seattle
Term runs until December 31, 2023
Michael Shiosaki was appointed to the board in May 2016. Mr. Shiosaki is the Planning and Development Division director for the Seattle Parks and Recreation Department. Previously, Mr. Shiosaki was the deputy parks director for Sammamish and a Bellevue park planner and manager. Mr. Shiosaki grew up in Spokane and moved to Seattle to attend the University of Washington and has lived in Seattle since then. In addition to his work, he is a member of the Washington Park Arboretum Botanic Garden Committee, the Washington Recreation and Park Association, and the American Society of Landscape Architects. He also has served as a board member of the Capitol Hill Housing Foundation, Arboretum Foundation, Seattle Board of Park Commissioners, and the Pride Foundation. Mr. Shiosaki earned a bachelor's degree in landscape architecture from the University of Washington and is a licensed landscape architect. He also is an avid skier, hiker, and mountain climber, and has climbed Mount Rainier.
Agency Members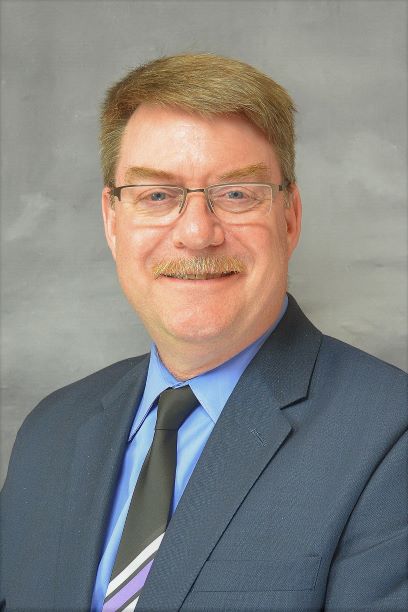 Peter Herzog
Designee
Washington State Parks
Peter Herzog is the designee for the Washington State Parks and Recreation Commission. Mr. Herzog's early career included jobs as a ski patroller, park aide, interpretive assistant, and park ranger in Washington's state park system. His interests then shifted to park planning, and he helped develop State Parks' Classification and Management Planning Program, which is now the agency's standard for park planning. Mr. Herzog has held positions managing the agency's stewardship and park planning programs, and in 2013, was appointed assistant director for the Parks Development Division, where he oversees the agency's technical programs including capital development, resource stewardship, real estate, park planning, and business development. In his free time, he likes to travel with his wife and children, fly model airplanes, and serve as chief groundskeeper for his family home. Mr. Herzog has been State Parks' designee on the Recreation and Conservation Funding Board since 2014.
Kristen Ohlsen-Kiehn
Designee
Washington Department of Natural Resources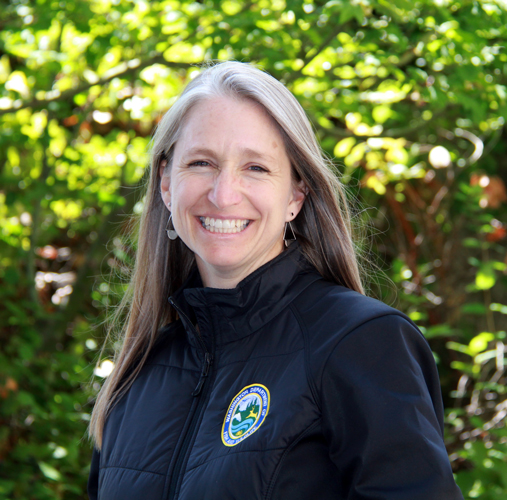 Amy Windrope
Designee
Washington Department of Fish and Wildlife
Amy Windrope is the designee for the Washington Department of Fish and Wildlife. As deputy director of the department, Ms. Windrope leads operations across all resource programs including Fish, Habitat, Wildlife, Enforcement, Capital and Assets, Human Resources, and Technology. She is focused on supporting and advancing a respectful workplace that fosters diversity and inclusion. Before becoming deputy director, she served as the regional director of the Northern Puget Sound Region. She has been with the department since 2010 and previously served as the manager of the Ecosystem Services Division and the lead for Columbia Basin Policy. Ms. Windrope has worked for 20 years at the junction of science, community, and environmental policy. She has a bachelor of arts degree in environmental science from the University of California at Berkeley and a master of science degree from Oregon State University's College of Earth, Ocean and Atmospheric Sciences. In her spare time, she explores Washington's natural beauty, harvests clams from beaches, crabs from Puget Sound, and is an avid reader.