Citizen Members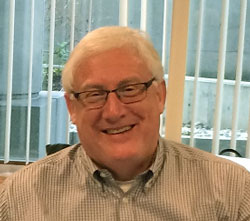 Jeff Breckel
Chair
Stevenson
Term runs until July 15, 2025
Jeff Breckel has extensive experience in salmon recovery and natural resource issues. He retired in 2016 after serving 18 years as the executive director of the Lower Columbia Fish Recovery Board. While there, he led the board from its inception, through writing the first salmon recovery plan in Washington to be federally approved, to seeing that same plan implemented. Before leading that board, Mr. Breckel served as a nuclear waste policy adviser for the Governor's Office and Washington State Department of Ecology. Previous to that, he was the executive director of the Columbia River Gorge Commission, which protects the unique scenic, natural, historical, and cultural features of the Columbia River Gorge. He came to the commission after serving in the Navy, where he earned the rank of lieutenant. He received a bachelor of arts degree in business administration from the University of Washington.
Kaleen Cottingham
Citizen Member
Olympia
Term runs until July 15, 2023
Kaleen Cottingham retired after 14 years as the director of RCO. Before that, she served as deputy commissioner of public lands and supervisor of the Washington Department of Natural Resources. Ms. Cottingham has served under four governors, including as a natural resource policy advisor and legal counsel to former Gov. Booth Gardner. Former Gov. Gary Locke appointed her to the pollution control and shorelines hearing boards. Former Gov. Christine Gregoire appointed her to lead RCO. She earned her bachelor of science degree in forest resources from the University of Washington and her law degree from the University of Puget Sound. She is a life-long Washington resident and enjoys being in the great outdoors, gardening, and spending time at her cabin on Willapa Bay.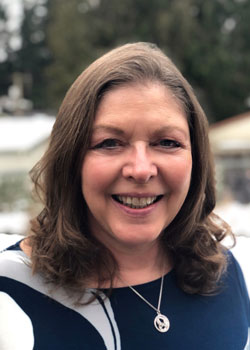 Chris Endresen Scott
Conconully
Term runs until July 15, 2022
Chris Endresen Scott is the administrator for the Department of Social and Health Services' Community Service Office in Omak. Previously, she served on the Poulsbo City Council and 10 years on the Kitsap County Commission. As commissioner, Chris was very involved in addressing the listing of salmon in Puget Sound under the federal Endangered Species Act and also served on the Hood Canal Coordinating Council. One of her priorities was preserving land for parks, open space and fish habitat. After elected office, Ms. Endresen Scott was the state director for Senator Maria Cantwell's Office from 2007 to 2010 and then the economic development director at the Puget Sound Regional Council until 2013. An advocate for lifelong learning, Ms. Endresen Scott received her master's degree in public administration from the Evans School of Public Policy and Governance at the University of Washington. She grew up in Seattle, spent 32 years in Poulsbo, and now lives in Conconully with her husband.
Jeromy Sullivan
Kingston
Term runs until July 15, 2023
Jeromy Sullivan is the chair of the Port Gamble S'Klallam Tribal Council. He has served as an elected official of the council for nearly a decade–as chair since 2010 and as councilman for 4 years. Before being elected to the council, Mr. Sullivan worked as an information technology manager for the Tribe and was a commercial geoduck harvester for 19 years. During his time on the council, Mr. Sullivan focused on protection of treaty rights and natural resource and economic development issues. Mr. Sullivan also has served on the Hood Canal Coordinating Council, Point No Point Treaty Council Board, Kitsap Forest and Bay Coalition, and the National Institute of Health's Technical Advisory Committee. He was the recipient of the Billy Frank, Jr. Natural Resource Protection Leadership Honoring Award in 2015.
Agency Members
Brian Cochrane
Designee
Washington State Conservation Commission
Brian Cochrane is the designee for the Washington State Conservation Commission, where he is the habitat and monitoring coordinator. He graduated from the University of California Davis with a bachelor's degree in wildlife and fisheries and since has worked in the natural resources field for Idaho Fish and Game, private consultants in California, Idaho Department of Environmental Quality, U.S. Army Yakima Training Center, and Yakima County's flood control and stormwater programs. Mr. Cochrane's salmon work has ranged from a summer at a Chinook hatchery in Idaho, to habitat assessments in the San Francisco Bay area, to the intersection between salmon and water quality in north Idaho and central Washington. Mr. Cochrane brings his habitat restoration and monitoring experience to the Conservation Commission, where he administers the Conservation Reserve Enhancement Program, salmon restoration efforts, Geographical Information Systems (GIS) work, and stormwater activities.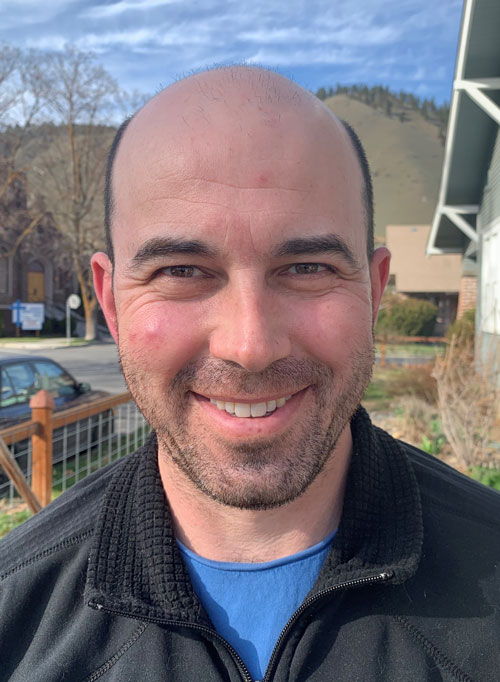 Jeremy Cram is the salmon recovery policy lead for the Washington Department of Fish and Wildlife. Before moving to this policy position, Mr. Cram led a unit focused on salmon recovery science. His work has included salmon, steelhead, and bull trout population status and trend monitoring, life cycle modeling, and participation on habitat development teams. He has served on the Snake River and Upper Columbia Regional Technical Teams. Mr. Cram is a doctoral candidate at the School of Environmental and Forest Sciences at the University of Washington. His dissertation research is focused on spawning habitat selection by natural- and hatchery-origin salmon and the use of riverscape surveys in population monitoring. Mr. Cram has led research examining the role of marine-derived nutrients in aquatic food webs and their implications for water quality.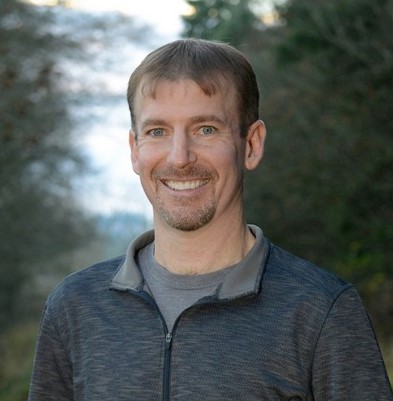 Tom Gorman
Designee
Washington Department of Natural Resources
Olympia
Tom Gorman is the interim manager for the Aquatic Resources Division of the Washington State Department of Natural Resources. Much of his work there involves management and administration of a suite of programs that focus on habitat restoration and stewardship and management of state-owned aquatic lands that both directly and indirectly benefit salmon species and other aquatic species. Before working at the department, he led a research team that investigated the ecology of threatened and endangered species and implemented wetland and riparian restoration. Mr. Gorman received his doctorate degree in fisheries and wildlife sciences at Virginia Tech, his master's degree in biology at Minnesota State University, and his bachelor of science degree in wildlife ecology at University of Maine.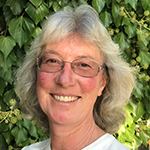 Dr. Annette Hoffmann is the manager of the Department of Ecology's Environmental Assessment Program. She has a doctorate in biostatistics from the University of Washington and 24 years of experience with the Washington Department of Fish and Wildlife where she led statistical analysis of salmon data, served on numerous salmon committees, co-managed fisheries with tribal governments, and oversaw state hatcheries throughout western Washington.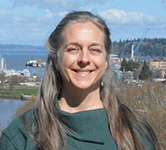 Susan Kanzler
Designee
Washington Department of Transportation
Susan Kanzler is the fish passage coordinator the Washington Department of Transportation. Ms. Kanzler is a biologist with 24 years of experience working for the State of Washington. Before joining the department, she worked in the field of fish passage and salmon habitat restoration for the Washington Department of Fish and Wildlife. In addition to other duties there, she served as a technical reviewer of fish passage project proposals being submitted to the Salmon Recovery Funding Board. When she's not planning fish barrier corrections at state highway crossings, Ms. Kanzler enjoys gardening, hiking, paddleboarding, and volunteering with her two teenage kids to plant vegetation along streams. She received her bachelor of science degree in environmental science from The Evergreen State College in Olympia, Washington.